Follow Us on

Facebook
Like us on facebook for automatic updates on your news feeds.
Click Here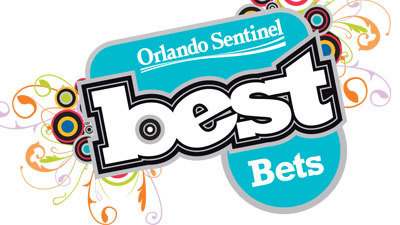 FAQs
How long are you in business?
Wellsprings Residence was established in 1991 and is family owned and managed.
In 2014 Wellsprings Residence has been voted one of the best three Assisted Living Facilities in the Orlando Area by the readers of the Orlando Sentinel.
We also have an A+ Rating from the Better Business Bureau and a 5 Star Rating from Caring.com
Are you affiliated with a religious organization?
No we are not. We are a veteran and family owned business. Our residents practice the faith or religion their choice, and enjoy visits and services from members of their faith.
Do you have Nurses on Staff?
We have Certified Nursing Assistants on Staff 24 hours. Registered Nurses are available for Infusion Therapy, Wound Care or Care Management. Additionally, our Administrator is a Registered Nurse.
Do you provide Physical Therapy?
If physical therapy is needed the physical therapist makes "house calls" and will come to see your loved one here at Wellsprings.
How are you handling Coronavirus (COVID) and other Infectious Diseases?
We keep updated with all state and federal mandates and guidance, and follow all laws. Families & Visitors are always welcomed. We ask that you refrain from coming over if you are experiencing any cough, cold, fever, or flu-like symptoms. We ask that you answer our screening questions and sign-in at the Reception Desk when you first enter. And, we ask that you keep your face mask on at all times while on campus – both indoors and outdoors when visiting your loved ones. Please visit our Information & Links Page for more information, and thank you for helping to keep us safe!
What are the Food options?
We get compliments for our food from the residents, their family members and our staff, who also eat here. We serve three meals per day plus snacks. The menu is approved by a licensed Dietitian and is nutritious, healthy and tastes delicious. Everything is prepared fresh daily, from scratch in our kitchen by our trained kitchen staff. We also provide plant-based vegetarian and vegan meal options, and tailor meals to our residents dietary preferences, dietary restrictions, and any allergies.
How do you make sure residents take their medication?
We work with a pharmacist who fills prescriptions for each resident. We also coordinate with Doctors offices if medications or refills are needed.
There is no extra monthly charge for Medication Management.
Are there any Age restrictions?
No, however most of our residents are elderly, and some in their 80's, 90's and 100's.
Can I bring my Pet?
We are a pet friendly community. Friends and families can always bring a pet. If a resident likes to bring a pet we need to discuss the details of the pet's care.
How much does it cost?
There is a cost for room and board, if you share a room it costs less than having a private room. Then there is the level of care needed. If someone is independent, we don't charge for care. If a resident needs help with the activities of daily living and requires more help, there is an extra charge for the daily personal assistance. Our fees are all-inclusive with no surprise add-on charges.
We will be able to give you accurate cost once the primary care physician has completed the AHCA Form 1823 and we have been able to assess your loved one's needs.
Is there a community fee?
No, we do not charge a community fee.
Do you provide respite care?
Yes, respite care is available. We do have residents who only stay here for a few weeks at a time as their caregiver at home needs a break or needs to go out of town. Please call us to discuss room availability.
Does Medicare pay for Assisted Living?
Medicare is a Health Insurance and does not pay for Assisted Living. It may pay for Rehabilitation, Physical Therapy and Nursing care.
Do you accept Medicaid?
Yes, we do accept Medicaid.
What other payment options are available?
Some of our residents have a long term care insurance that pays for the cost of care if specific insurance requirements are met. Please check your policy or bring it with you and we can review together.
Quite a few of our residents receive VA Aid and Attendance Pension. If you or your loved one served as a military service member  you may qualify for this benefit. Please ask us about this. And, thank you for your service!