Follow Us on

Facebook
Like us on facebook for automatic updates on your news feeds.
Click Here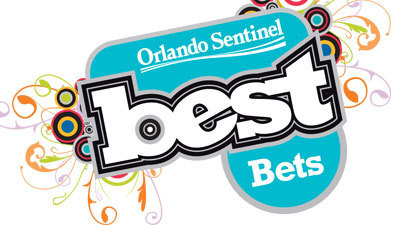 FAQs
How long are you in business?
Wellsprings Residence has been established in 1991 and is since 2013 owned and managed by the Mueller Family.
In 2014 Wellsprings Residence has been voted one of the best three Assisted Living Facilities in the Orlando Area by the readers of the Orlando Sentinel.
We also have an A+ Rating from the Better Business Bureau and a 5 Star Rating from Caring.com
Are you affiliated with a religious organization?
No we are not. We are a family owned business and our residents go to the church or practice the faith they choose.
Do you have Nurses on Staff?
We have Caregivers, Nurses Aids and/or Home Health Aides on Staff 24 hours. Registered Nurses are available for Infusion Therapy, Wound Care or Care Management.
Do you provide Physical Therapy?
If physical therapy is needed the physical therapist will come to the resident.
Do your provide transportation?
Yes, we provide scheduled transportation to doctor's appointments, the library and for shopping trips.
What are the Food options?
We get compliments for our food from the residents, their family members and our staff, who also eat here. We serve three meals per day plus snacks. The menu is approved by a licensed Dietician and is nutritious, healthy and tastes good. Everything is prepared daily fresh, from scratch in our kitchen by our cooks.
How do you make sure the residents take their medication?
We work with a pharmacist who fills the pillbox for each resident. We also coordinate with the Doctors offices if refills are needed.
There is no extra monthly charge for Medication management.
Are there any Age restrictions?
Most of our residents are in their 80's and 90's.
Can I bring my Pet?
We are a pet friendly community. Friends and families can always bring a pet. If a resident likes to bring a pet we need to discuss the details of the pet care.
How much does it cost?
There is a cost for room and board, if you share a room it costs less than having a private room. Then there is the level of care needed. If someone is independent, we don't charge for care. If a resident needs help with the activities of daily living and requires more help, there is an extra charge for the daily personal assistance.
We will be able to give you accurate cost once the primary care physician has completed the AHCA Form 1823 and we have been able to assess the future resident.
Is there a community fee?
No, we do not charge a community fee.
Do you provide respite care?
We do have residents who only stay here for a few weeks as their caregiver at home needs a break or needs to go out of town. Please call us to discuss room availability.
Does Medicare pay for Assisted Living?
Medicare is a Health Insurance and does not pay for Assisted Living. It may pay for Rehabilitation, Physical Therapy and Nursing care.
Do you accept Medicaid?
Yes, we do accept Medicaid.
What other payment options are available?
Some of our residents have a long term care insurance that pays for the cost of care if specific insurance requirements are met. Please check your policy or bring it with you and we can review together.
Quite a few residents get the VA Aid and Attendance Pension. If you or your loved one was a service member you might qualify for this benefit.